Zoom Fall 2016 Collection
Created on: Friday, November 18 2016 | Comments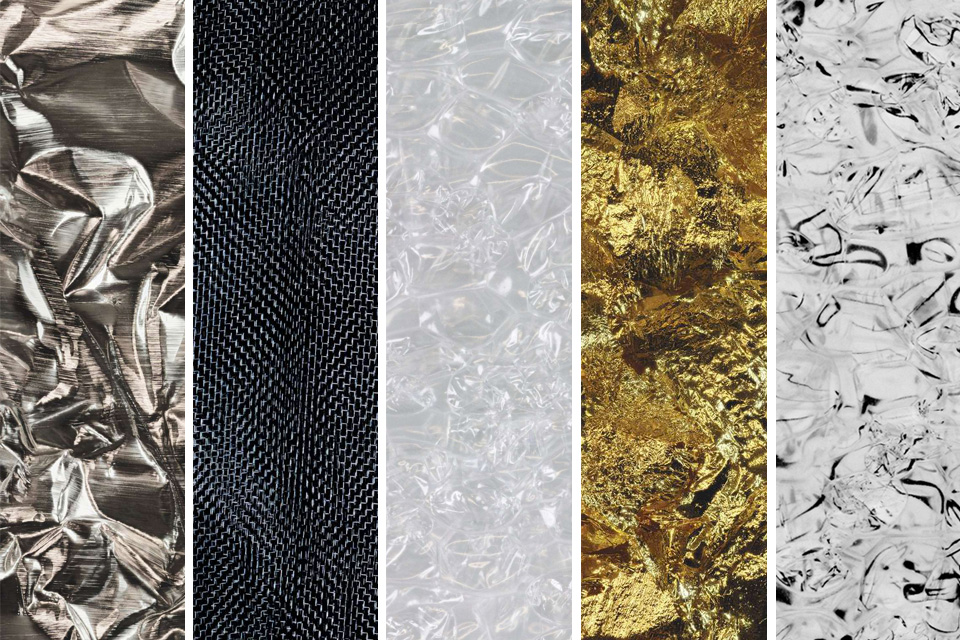 We've got an exciting new collection of Zoom images to share with you. The Zoom Fall 2016 Collection brings a new material type to our Zoom Image Library, with images derived from everyday items that are unexpectedly beautiful when viewed up close.
FOIL takes everyday household aluminum foil and abstracts its materiality. Compositional in nature, the large-scale interpretation adds texture and depth to any space. The grain of the metal adds detail to the large forms and enhances the tactile nature of the image.
BUBBLES I AND BUBBLES II  use light play to convey the unique surface characteristics of plastic. The smooth plastic reflects and absorbs light in an interesting way, yielding a soft and ethereal result, like glistening water.
BUBBLES III AND BUBBLIES IV  are color inverted versions of BUBBLES I AND BUBBLES II. Digital enhancements convert the light play of the original versions into graphic elements. The results are interesting abstract patterning and shading indicative of charcoal drawings.
GOLD LEAF  is the most distinctly chromatic image in the collection. Up close, the image is reminiscent of gravel or lava, and from a distance, conveys a glamorous look.
MESH  was shot from a piece of very fine stainless steel woven mesh. The depth of movement in the textile can be seen in the shadowy areas while the high contrast in other areas creates a graphic appeal. The full image brings movement with the composition and interesting elemental details within.
Portfolio Updates 
To showcase the potential uses of the collection, we've compiled several inspirational images and added them to the Zoom Portfolio.