Zoom into our Winter 2018 Zoom Image Collection!
Created on: Wednesday, March 14 2018 | Comments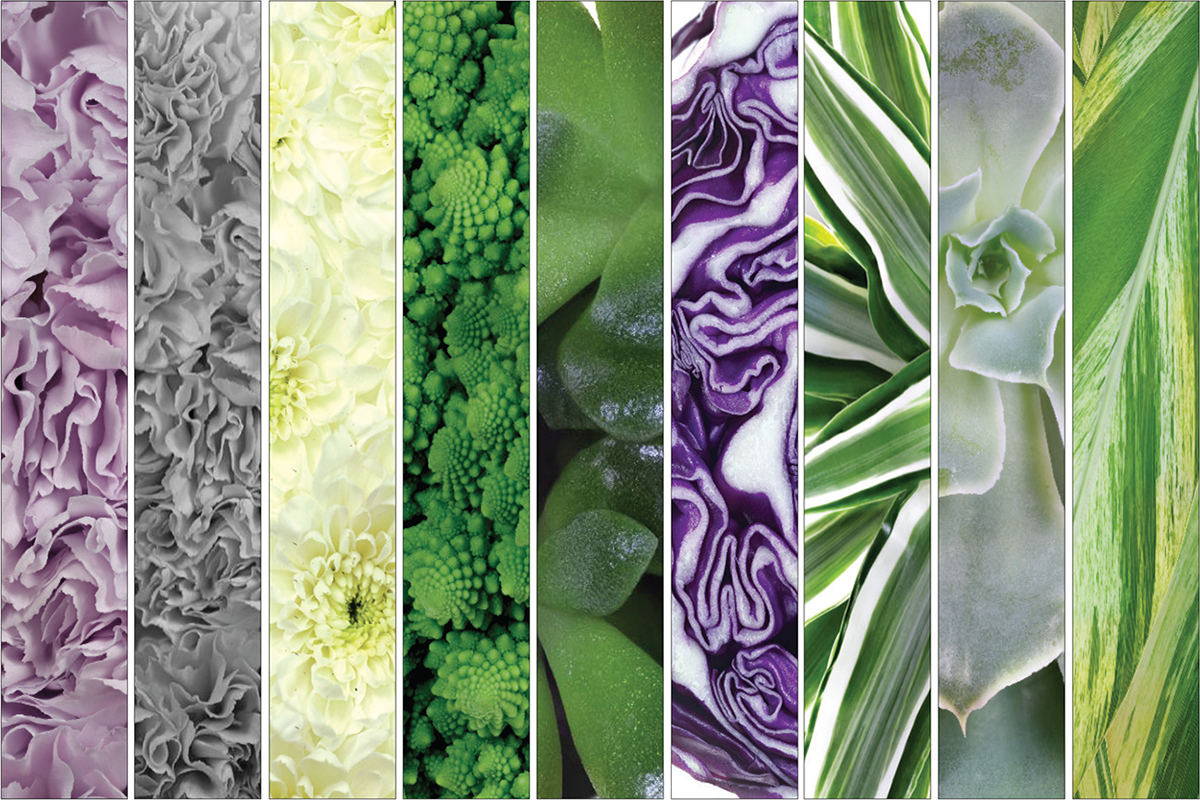 Nine new super-high-resolution Zoom images, all with botanical themes, give you vibrant new ways to bring nature's photographic beauty to large-scale glass applications.
Each new Zoom image represents a familiar botanical element. At full scale, all are stunning in their display of organic rhythms and repeats, natural patterns and textures, and shifts in color and light. However, it's zooming into the details that increases the visual intrigue of each.
Whether your goal is an abstract interpretation or a more literal view, the collection gives you more ways than ever to bring nature into a space and create highly personalized compositions using the Zoom Digital Darkroom.
The nine additions bring our Zoom Image Library up to around 90 images total. As with the entire Zoom collection, each new photo is available at two resolutions so you can create large-scale finished artwork optimized for your intended viewing distance.
Want help picturing the possibilities? Visit our Zoom Portfolio – you'll find inspirational examples of the new Zoom images used in our ViviSpectra Zoom Glass in a variety of settings and applications.
New to Zoom? Browse the basics…
Zoom images are large-scale, super-high-resolution photos of nature and the world around us created using sophisticated gigapixel image capturing equipment. Zoom images serve as the interlayers in our ViviSpectra Zoom Glass.
Our growing Zoom Image Library is increasingly diverse, with options ranging from sweeping panoramic vistas to intriguing close-ups of nature as you've never seen it before.
Unlike custom and stock photography, which is often too small for large-scale glass applications, Zoom images have the size and resolution to remain in focus at extremely large sizes. Because of this, the creative possibilities are immense—you can select specific areas within a full-size photo, use an image at its literal scale, or zoom in to discover art within the bigger picture.
The Zoom Digital Darkroom – our interactive design tool – gives you access to the Zoom Image library. It also gives you the tools you need to work with Zoom images: you can browse and select Zoom images, sort them by size, shape or color, work through ideas, create your designs and track your projects—all without leaving the app.
Finally, the ready integration of ViviSpectra Zoom glass within F+S Systems products means it's easy to bring your Zoom glass designs to walls, columns, elevator interiors, LED Panels, custom architectural features and more.
Intrigued by the possibilities? Head to the Zoom Digital Darkroom to see and learn more.